Aura Purity・Ultrasonic Beauty Device
Regular price
$182.00 USD
Regular price
$182.00 USD
Sale price
$182.00 USD
Unit price
per
Sale
Sold out
"Achieving the glow on your face that everyone wants."
You don't need regular visits to the spa to get that glow on your face. With just THREE easy steps at home, you can get your skin looking flawless, pumped up and tight!
Aura Purity, an Ultrasonic Deep Cleansing Beauty Device with EMS Lifting, has four different modes to serve you with three significant functions. 
Share
Product Details

Cleansing/Exfoliating Mode
30,000Hz vibrations - the ideal ultrasonic frequency for unclogging pores and removing impurities from your skin.
Blue light: anti-bacterial, acne treatment

Moisturising Mode
Promotes absorption of essence
Red light: collagen production, skin rejuvenation

EMS Lifting (Moderate/Strong) Mode
Stimulates collagen regeneration, minimises pores, tightens and lifts the skin

*CE approved
How to use

Aura Purity Device is set with 3 modes, you can choose any mode per your need.

Step 1: Clean/Scrub

Step 2: Moisture

Step 3: Anti-age
What's Included

- Aura Purity Device

- Cloth

- User Manual

- Inductive Charging Station

- Charging USB Cable
Shipping

How much is the shipping fee?

We ship Worldwide, there will be a flat rate of 10AUD shipping fee.

How long does the delivery take?

Depending on your location, orders can take 7-14 days to arrive.

Please don't stress if there are no scan events within the first 24 hours - the system can take a day or so to catch up. If your order does not arrive within 18 days, please contact us (support@aura-australia.com) so that we can follow it up with the courier.
Warranty

1 YEAR WARRANTY
Ordering today registers you for full warranty coverage. This means if you experience issues within 1-year of purchase, Aura-Australia will replace your product free of charge.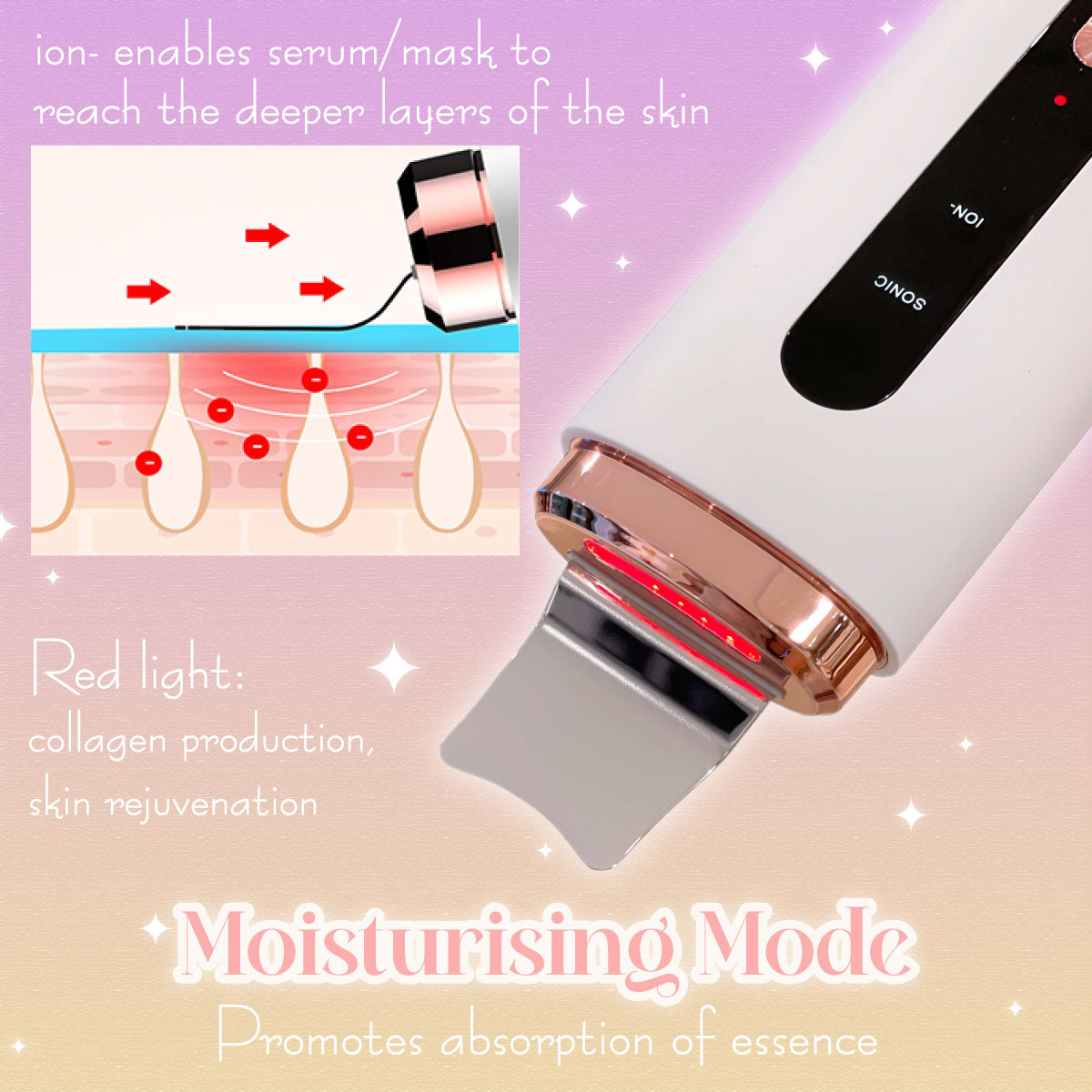 Testimonials
My Favourite Mode is Moisturising

It Truly Gives Me The Aura I Need

My Skincare Routine is Upgraded
The Ideal Ultrasonic Frequency for Removing Impurities